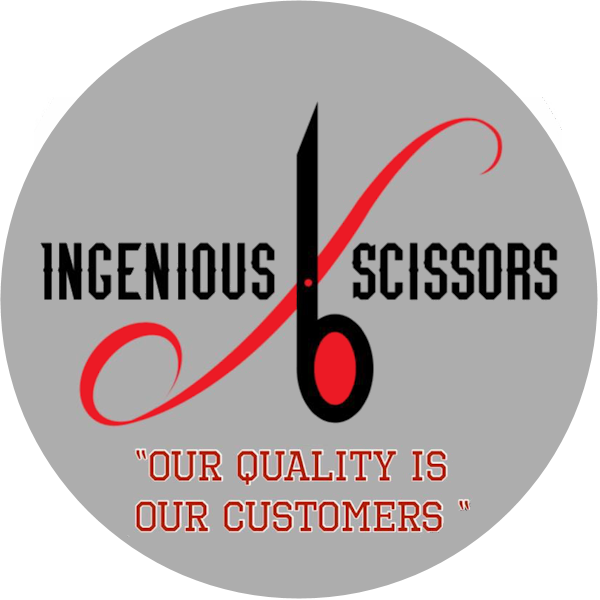 Ingenious Scissors
Situated in Aylsham Road Norwich and Church Street Sheringham, Ingenious Scissors barbers offers men's cuts, beard trims and hot towel shaves as well us boy's cuts and discounted rates for senior citizens. Our Norwich branch is open seven days a week, and late night opening on Thursdays, pre booked or walk in appointments available.

Training at the "And Cut Hair Academy" in London ensures that customers not only get a professional hair cut but also great customer service with a focus on politeness and keeping our customers happy. We pride ourselves on dealing with child customers especially those that dislike having, or have never had, their hair cut.
Traditional Turkish Style Hot Towel Shaves
At Ingenious Scissors we offer Hot Towel Shaves which follow a traditional Turkish method of applying hot towels to soften the skin before shaving with a straight edged razor, moisturizing and cologne. These shaves are both incredibly relaxing and highly effective. We also provide other grooming services such as; ear waxing, eyebrow trims and face masks.

Relaxing Atmosphere
Drop into Ingenious Scissors and experience a traditional barber's atmosphere where you can get your hair cut, have a shave and experience a relaxed but professional ambience.
Packages
As well as our individual services we also have packages available for a full grooming experience. And if you are getting married our Wedding Package for groom, best man and father will get you ready for your big day.
Norwich Branch
363 Aylsham Road, Norwich, Norfolk, NR3 2RX
Opening Times
Monday 9.00 am - 6.00 pm
Tuesday 9.00 am - 6.00 pm
Wednesday 9.00 am - 6.00 pm
Thursday 9.00 am - 6.00 pm
Friday 9.00 am - 7.00 pm
Saturday 8.00 am - 6.00 pm
Sunday 9.00 am - 4.00 pm

Open Bank Holiday Mondays
Parking available in lay-by outside shop.

Tel: 01603 528262 • 07411 660546

Sheringham Branch
11 Church Street, Sheringham, NR26 8QR
Opening Times
Monday 8:30 am - 5:30pm
Tuesday - CLOSED
Wednesday 8:30 am - 5:30 pm
Thursday 8:30 am - 5:30 pm
Friday 8:30 am - 6:30 pm
Saturday 7:30 am - 5:30 pm
Sunday 8.00 am - 3.00 pm

Tel: 01263 824571

Find Us On Facebook
Follow Us On Instagram

Ingenious Scissors
363 Aylsham Road • Norwich • Norfolk • NR3 2RX
01603 528262 • 07411 660546
Barbers • Mens Cuts • Haircuts • Hot Towel Shave • Turkish Shave • Beard Trimming • Childrens Cuts • Wash • Cut • Blow Dry • Massage • Ear Flames • Eyebrow Trim • Nose Waxing • Facemask • Male Grooming • Wedding • Norwich • Norfolk • Thorpe • Sprowston • Wroxham • Taverham • Costessey • Old Catton •

Privacy Policy